Concord College
is an established international boarding school in Shrewsbury, England, which, as well as providing the highest quality education for students from all over the world, have also been running summer courses for over 30 years. Our course dates for the English and Science programmes for 2017 are 2-27 July (26 days) and 30 July-20 August (22 days).
Students must be aged between 10-17 for both our English or Science programme on the start date of the course. Please see our Oxbridge Preparation page for date and fee details about this programme aimed at 16-18 year olds.
HOMELINGUA
Homelingua specialises in intensive, one-to-one home tuition courses on the British Isles. Home tuition is a unique opportunity to live and learn in the home of a professional teacher, benefiting from one-to-one tailored English lessons in a comfortable and relaxed environment. If you want to make the fastest possible progress towards mastering the English language, Homelingua is for you!
We are committed to delivering home tuition programmes of the highest possible quality. We only work with the best tutors who are able to provide a friendly and comfortable environment in which to learn. We follow a very rigorous selection procedure and only 10% of all the teachers who apply for work with us are then selected to become Homelingua tutors. We take great care in getting to know our students and teachers in order to match you with a tutor who shares your interests.
With Bucksmore's long-standing reputation for delivering high-quality academic programmes, we will ensure your course meets all of your needs, sending you back to your home country with an improved level of English and fond memories of your time in your tutor's family home.
Bucksmore Homelingua is accredited by the British Council for the quality of its courses and operations. We are also a member of the EnglishUK association of language providers.
Intenzívne kurzy angličtiny v rodine lektora v zahraničí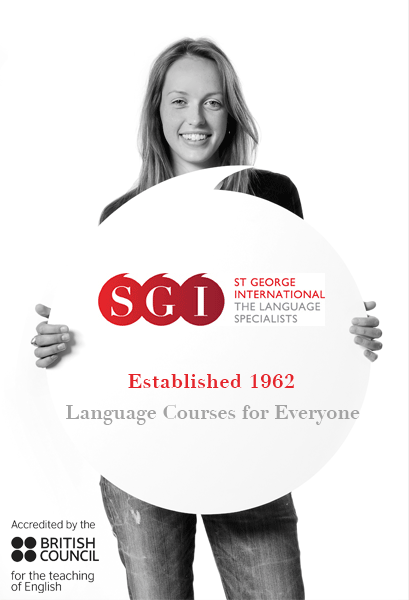 Like many successful enterprises, St George International (SGI), comes from conspicuously humble beginnings, starting life way back in 1962, from a small set of rooms in George Street, within the Marylebone district of Central London.
The English language, by the early sixties, was starting to establish its global importance and so came the first wave of UK English language schools with SGI among them. It does seem incredible that from an idea to meet a growing demand for English tuition fifty years ago, SGI is now an established global force within the English language teaching world, with overseas branches in India and Italy, as well as numerous partner schools in other parts of the UK and abroad.
There have of course been many twists and turns in the 'SGI story' but in terms of lasting impact, British Council accreditation in 1992, following rigorous inspection, perhaps stands out as a pivotal moment in the school's history. From that moment right up to the present day, SGI has been spurred on to develop and improve its courses and servicesthrough the mechanism of inspections by the British Council, and, in more recent times, other august bodies such as the ISI ( since 2012).
From a simple idea fifty years ago, to fifty years later, a global presence within the English language teaching world, welcome to SGI, where you can be sure to have the best English Courses in London. Select from General English and Business English courses, or from IELTS and Academic courses in London!
Learn and live the language at LSI
LSI has an extensive network of schools located around the world. You can learn English in one of our schools in England, Canada, the USA, Malta, New Zealand or Australia. We also have language centres in France and Switzerland. LSI also works with partner language schools in Spain, Italy, Mexico, Panama and Costa Rica. Since 1965, we have taught thousands of students from all parts of the world. All our schools are modern and equipped with the latest technology. They are in the centre of attractive city destinations.